Oct. 24, 2019
  Mesh refers to textile mesh, also known as mesh fabric, which is a textile fabric with mesh-shaped small holes. It is mainly composed of organic mesh fabric and knitted mesh fabric. The woven mesh cloth has good air permeability. After the bleaching and dyeing process, the cloth body is very cool. Besides making summer clothes, it is especially suitable for curtains, mosquito nets and other supplies. Knitted mesh fabrics are also divided into two types, weft-knitted mesh fabrics and warp-knitted mesh fabrics, in which warp-knitted mesh fabrics are generally woven with West German high-speed warp knitting machines.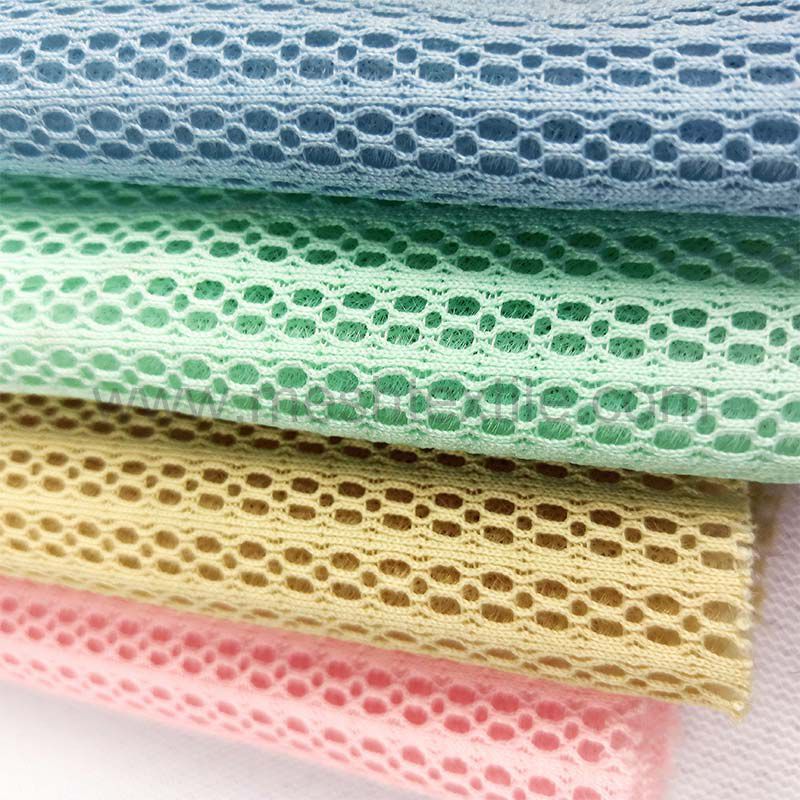 Sandwich Fabric
  Sandwich Fabric for infant and toddler products requires direct softness to the skin. The softness can also be adjusted with a softener, and the fabric with the softener is soft and smooth. Although the softener is a lot smoother, it is not recommended as a Sandwich Mesh Fabric Manufacturer. The skin of infants and young children is very sensitive. No matter what softener is chemical inside. It is impossible to have no chemical additives. The 3d mesh fabric consists of a mesh surface, a two-color sandwich mesh, a monofilament, and a flat cloth bottom. Because it is three-dimensional mesh structure, it is very similar to the Western sandwich burger, so it is: sandwich mesh. The 3D fabric has a unique double-sided mesh design and an "x-90°" structure in the middle. The six-sided breathable hollow three-dimensional structure (middle three-dimensional elastic support structure), 1. has good resilience, 3d sandwich fabric, cushioning protection, can be used to replace the filler in the mattress, cushion, and other fillers. 2. Superior breathability and moisture permeability. (Traditional cotton wool is easy to absorb moisture, and moldy and odorous.)
  So why is Spacer Fabric so popular with consumers? 1. Constant temperature, breathable, 2. Memory, elasticity, 3. Light texture, easy to wash, 5. Anti-bacterial, 7. Ergonomic, 8. Non-toxic. Sandwich mesh fabric, also known as mesh fabric, is a household name, because the sandwich mesh fabric has other characteristics that are not comparable to the fabric: breathable and moisture-permeable, high-elastic and environmentally friendly.
  When buying a sandwich mesh fabric car seat cover, the general seller will say that the sandwich mesh is thick, how many centimeters. Many car owners just listened to this and thought that the thicker the sandwich mesh is, the better. Sandwich mesh car seat cover fabric is very suitable for summer car seat cover because of its mesh structure appearance and breathability. It is also popular among car owners. It is one of the most commonly used car seat cover fabrics. The sandwich net cloth is a generally solid color, black and red. Gray rice golden orange blue is the most common 7 seater color. The comparison here shows the different properties of sandwich fabrics of different thicknesses and production processes.
  In fact, it is not necessary to look at the production process of sandwich net cloth. The same thickness of sandwich net cloth, raw material shaping, and dyeing processes are related. The thickness should be moderate, too thick sandwich nets are not good, the car seat cover will feel very hard, and it will be very wrinkled when sitting up. Then even if the size of the car seat cover is very accurate, it will not fit the seat.