Jan. 22, 2020
The Spring Festival is the most important festival in China. People usually decorate the doors and windows with red papercuts. Because red means good luck. People usually clean house too.becouse they want to sweep away bad luck. Children can get some new clothes or presents from their parents and grandparents.
On New Year's Eve, family always has a big dinner. Everybody watches TV and talk. At midnight, there usually fireworks.
On New Year's Day, people usually put on their new clothes and visit their family and friends. They usually say: "Happy New Year's Day."
The Spring Festival finishes at the Lantern Festival after two weeks. People usually eat a kind of rice dumpling called yuan xiao. It can take people good luck all year round.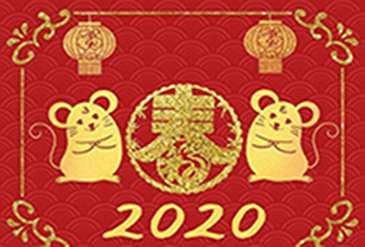 The Spring Festival is coming. Meishunqi Knitting Technology Co., Ltd. wishes you a happy Spring Festival!
We are specialize in producting of Sandwich 3d Air Mesh, knitting fabric, warp knitting fabric and mesh fabric and our products belong to polyester, and low stretch. now we offer more than 100 different designs of fabric and our prodcuts are widely used as 3D products, garments, shoes, hats, bags, home textiles, car accessory, commodity, medical supplies, outdoor products, sports. The colour, gram weight, width, hardness, etc. of all products Can be customized according to customer's request. We also provide all kinds of 3d products such as 3D pillows, car seat cover, mattress. All products size, colour, fabric can be customized according to customer's requirements.
As a professional Baby Play Mat Factory, we can supply high quality Sandwich Fabric products. Our products are efficient, cost effective and deliver more benefits. Welcome to choose us!